If you're like me, then until recently, your exposure to
Interview with the Vampire
was limited to the film adaptation. If you read the original book, you might have thought the film was a decent adaptation, but the book probably didn't throw too many surprises at you. You could see where
Vampire: the Masquerade
and, eventually,
Requiem
got their inspiration for a few ideas: for example, the gothic romance of being one of the undead, the sexual undertones, and the existential horror of eternity.
Sexy, sexy eternity
But did you ever read the sequels? For those who don't know,
Interview with the Vampire
is just the first book in
The Vampire Chronicles.
It's followed by
The Vampire Lestat
, focusing on Louis' companion, the titular character. And then
The Queen of the Damned
, which I understand to have been translated into a terrible movie. In fact,
The Vampire Chronicles
continues to this day – there's another entry on its way.
Delighted with the first volume of the series, I picked up the second one – both for the pleasure of reading and because I wanted to see more of the inspiration for two of my favorite game lines. I got inspiration, yes, but not what I was expecting. There are things in these massive volumes that I never would have thought came from the same author who penned
Interview
, and so many eerie resemblances to our favorite fang-based roleplaying games that I'm shocked – astounded – that I've never heard these books sourced for what follows in the rest of this post.
Now, I'm going to be talking only about the first three books in the series, because those are the ones which came out before VtM was released in 1991. It's only fair. If I started arguing that VtM drew from
Prince Lestat,
I'd have to suppose Mark Rein-Hagen was a time-traveling wizard.
So, what elements of VtM and VtR come from The Vampire Chronicles? Let's start with…
Pure Gonzo
You may have read stories of players who run vampire rock stars or who go on crazy epic quests. "Ludicrous," you might say. "This isn't what the game designers intended. Where would anybody come up with such absurd ideas?"
Ah, but you see…
"Right now I am what America calls a Rock Superstar."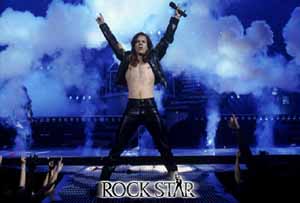 Lestat, demonstrating his mastery of the First Tradition of Kindred Law
This quote is from Lestat, and I swear to you that I'm not taking it out of context. In
The Vampire Lestat
, our hero awakens from torpor to discover it's the 80s, and that he likes rock'n'roll music. He hooks up with a heavy metal band called
Satan's Night Out
and becomes their lead singer. You can actually read some of his lyrics (or listen to them on audiobook). And it's not like a small-time band. Oh no. He goes on tour. He plays internationally. The climax of the book takes place in San Francisco, during his Halloween night special performance, to a massive crowd.
He makes a point of saying that he is, in fact, the Lestat from
Interview with the Vampire
, which became an actual published best-selling book in this setting. He goes on to write
The Vampire Lestat
, a wildly successful "sequel" to the original volume.
So, what does he write in his autobiography?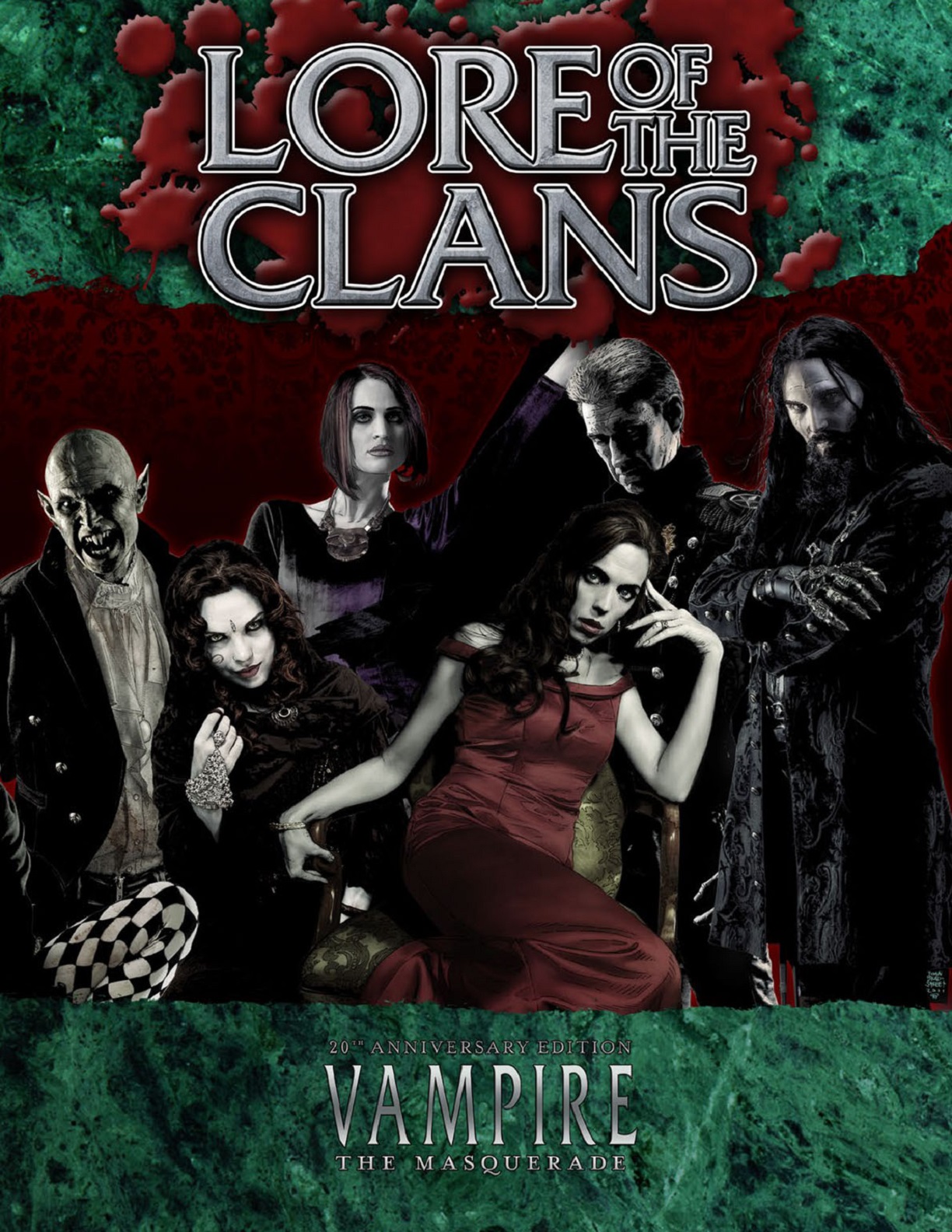 ... oh...
… Imagine if one of the vampires in
Masquerade
just started penning out the history of vampires, including literally all of their secrets. Like about the Antedeluvians, the Sabbat, the Masquerade – all of that. There's even a line in there where a methuselah tells him "hey, I'm telling you the big secrets, and don't you dare tell anyone else". Which, of course, he is presently telling the reader.
There's also the globe-trotting adventures. Travel is a common element between all the books I've read so far, but there was always something important about the places they visit in the first book. Arguably, the later books focus more on the adventures than they do the locations themselves. Point is, if someone says your charismatic and sexy globe-trotting vampire has no basis in the material, you can point to the two books in which Lestat proudly declares, "I am the James Bond of vampires."
The great thing about Google is that you can type "vampire James Bond" and things come up.
This is all a very long way of saying that if Lestat were playing
Vampire: the Masquerade
, he would very much be the kind of player who says "to hell with you I can't take True Faith – now tell me about Temporis".