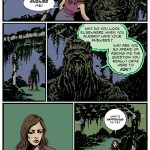 ↓ TranscriptJericho: Is that it? Is that what you are? Are you our salvation? Answer me!
Antaeus: Why do you look elsewhere when you already have your answers? Why are you so afraid of asking me the question you really came here to ask?
Jericho: What's happening to me?
More...