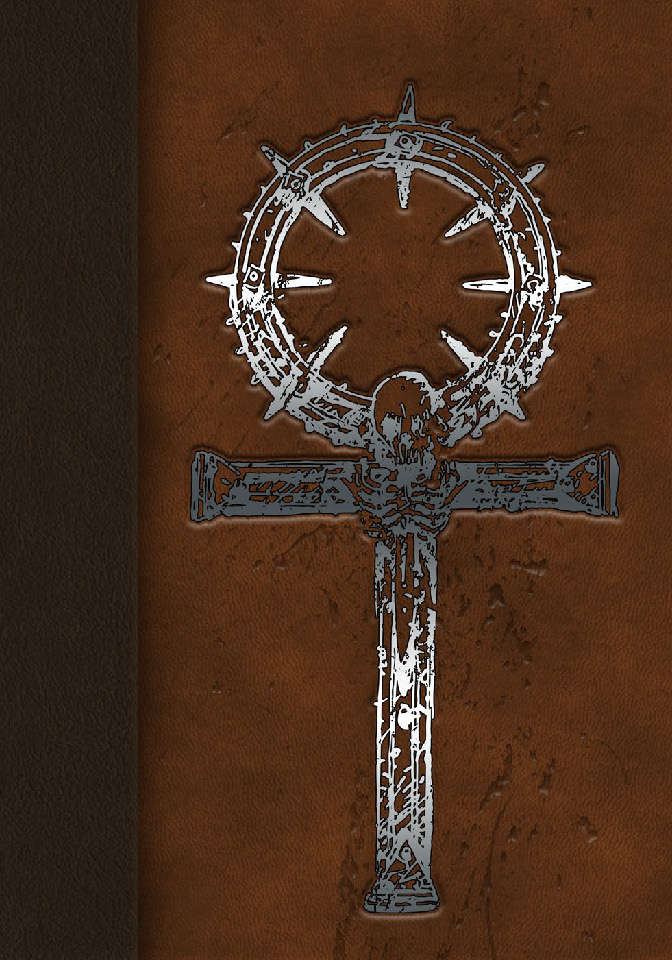 So, who loved Beckett's Jyhad Diary? It wasn't just my favorite V20 book, it was my favorite Vampire: The Masquerade book period. Maybe
Chicago by Night 1st Edition
is as good but even that doesn't quite pull it off. It managed to combine all of the craziness of 20 years of Vampire: The Masquerade into one volume and expand on a lot of plots I'd completely forgotten. I thought I was a master of obscure V:TM minutia but this is really a book that remembered everything and made it all coherent.
Why do I love it so?
Metaplot.
I love metaplot.
Yet, I have no remorse. I love the way the books continue dangling new plot threads in front of the readers and gradually have the world move around the player characters rather than remain permanently still. Your world wasn't just your player characters' city but things they could react to and interact with. So here we're going to do a chapter by chapter read through on Beckett's Jyhad Diary by Alan Alexander, Matthew Dawkins, Steffie de Vaan, Joshua Doetsch, Renee Knipe, Matthew McFarland, Neall Raemonn Price, Myranda Sarro, Malcolm Sheppard, and Monica Valentinelli.
I hope everyone enjoys.
Chapters
Chapter One: Carna's Rebellion
Chapter One: Carna's Rebellion notes
Chapter Two: The Split City part 1
Chapter Two: The Split City part 1 notes
Chapter Two: The Split City part 2
Chapter Two: The Split City part 2 notes
Chapter Three: Shadows Coalesce
Chapter Three: Shadows Coalesce notes
Chapter Four: War Across Dixie
Chapter Four: War Across Dixie notes
Chapter Five: London Falling
Chapter Five: London Falling notes
Chapter Six: Schism
Chapter Six: Schism notes
Chapter Seven: The Anarch Freefall part 1
Chapter Seven: The Anarch Freefall part 2
Chapter Eight: The Blood Matures
Chapter Eight: The Blood Matures notes
Chapter Nine: The Spark of Civil War
Chapter Nine: The Spark of Civil War notes
Chapter Ten: Hands of Darkness
Chapter Ten: Hands of Darkness notes
Chapter Eleven: The Dead Walk
Chapter Eleven: The Dead Walk notes
Chapter Twelve: Planting the Eye
Chapter Twelve: Planting the Eye notes
Chapter Thirteen: The Freedom of Libertalia
Chapter Fourteen: Transvaal Nights
Chapter Fifteen: The Price of Hospitality
Chapter Fifteen: The Price of Hospitality notes
Chapter Sixteen: The Deaths of Baba Yaga
Chapter Sixteen: The Deaths of Baba Yaga notes
Chapter Seventeen: The Fall of the House
Chapter Seventeen: The Fall of the House notes
Chapter Eighteen: Carthago Delenda Est
Chapter Eighteen: Carthago Delenda Est notes
Chapter Nineteen: The Eye Opens
Chapter Twenty: The Giovanni Chronicles V
Chapter Twenty: The Giovanni Chronicles V notes
Chapter Twenty-One: The Third Eye Opens
Chapter Twenty-One: The Third Eye Opens notes
Chapter Twenty-Two: Azhi Dahak
Chapter Twenty-Three: The Madness of Jerusalem
Chapter Twenty-Four: The False Caine
Chapter Twenty-Four: The False Caine notes
Chapter Twenty-Five: Dreams and Nightmares
Chapter Twenty-Six: Death has Many Faces
Analysis
The Long Game (Essay)
The State of the Sabbat (Essay)
Sexism and House Carna (Essay)
Anarchs, the Camarilla, LA, and V5 (Essay)
Vampires, Evil, and Love (Essay)
Malkavians (Essay)
The Master of Ravens' Identity by Undead Rabbit
Grumpy RPG Reviews notes
Chapter 1
Chapter 2
Chapter 3
Chapter 4
Chapter 5
Chapter 6
Chapter 7
Chapter 8
Chapter 9
Chapter 10
Timeline of V5 vs. BJD
Chapter 11
Chapter 12
Chapter 13
Chapter 14
Chapter 15
Chapter 16
Chapter 17
Chapter 18
Chapter 19
Chapter 20
Chapter 21
Chapter 22
Chapter 23
Chapter 24
Chapter 25
Timeline of BJD
Chapter 26
WIR Links
Anarchs Unbound
Beckett's Jyhad Diary
Chicago by Night 5th Edition
The Chicago Folios
Cults of the Blood Gods
The Gary Chronicles
Let the Streets Run Red
Project: Twilight