In short: A Legacy of enlightened strategists. The Attainments and yantras reward planning and coming up with tactics. They can use Hung Spells like the Awakening Gambit, but have other Attainments that make them force multipliers for the cabal. The better you plan, the more devastating they become. Do you want to roleplay a Chessmaster like Xanathos or Grand Admiral Thrawn ? Then this is the Legacy for you.

Greetings everyone, what was originally a reimagining of the Awakening Gambit has since branched off into its own Legacy of strategists. Here is what I have so far, I will also add some design notes for those interested. Feedback is very welcome.
Agathos Kai Sophos
Origins
"Concentrate on what you have to do. Fix your eyes on it. Remind yourself that your task is to be a good human being; remind yourself what nature demands of people. Then do it, without hesitation, and speak the truth as you see it. But with kindness. With humility. Without hypocrisy."
- Marcus Aurelius
Nicknames: Sophos, sages, stoics, strategists, philosopher kings, aurelians, elenchus (student to mentor)
Parentage: Acanthus, Adamantine Arrow
Background: Within the crucible of the Roman Republic's military, the warriors of the Arrow attained a new standard of excellence. Innovations in logistics, training, regiment tactics and equipment redefined the battlefield.

Those serving under Julius Caesar faced campaigns testing the limits of their endurance and adaptability. His contributions to the infrastructure of the Republic (political reformations, improving the calendar system, creating public works and more) left it reinvigorated with prosperity. Motivated by these achievements, as well as Caesar's prolific writings, certain Talons started sculpting their Gnosis to pursue excellence in logistics and strategy.

Unfortunately, in his later year, Caesar's quest to become dictator for life required him to be assassinated, before he consolidated a new tyranny. In the aftershock of this, the Legacy declined in popularity, its incomplete form existing mostly in archived Daimonomikons.

Nearly two centuries later, when the golden age of the Roman Empire reached its apex, the Talons found new inspiration under emperor Marcus Aurelius. Even while facing the empire's first epidemic, as well as two wars, he lead with wisdom and intelligence. Despite wielding absolute and unaccountable power, he ruled with irrefutable virtue. Inspired by his philosophy (posthumously compiled in the book Meditations), the Legacy was reinvented balancing the quest for strategic mastery with the journey for self improvement, drawing from the best elements of each of the two warriors.

Unfortunately Marcus Aurelius did not prepare his successor well, and his death marked the beginning of the empire's decline.

When the Roman Empire fell, the Arrows where spread across the world. Members have since brought their expertise in planning and operations to myriads of battlefields, systematically dismantling the enemies of the Pentacle with consummate efficiency.
Appearances: Sages come from all walks of life, thus their clothes vary greatly with each role. They can be found being teachers, coaches, politicians, engineers, software developers, doctors, sportsmen, chefs or whatever they wish to be.

Common to all are a drive to excel, plan meticulously and motivate others, but without losing sight of common sense.

Due to their passion for tactics, Sophos are normally found playing strategy games in their everyday lives. From board games to e-sports and timeless classics like Chess and Go, their interests are far ranging.
Doctrine
"Be flexible without weakness;
Be strong without arrogance;
Be kind without vulnerability:
Be trusting without naivete;
Have invincible courage "

- Admiral Yi Sun-Shin

Prerequisites: Mind 2, Virtuous, Academics 2, two dots in one of the following Skills; Socialize, Empathy, Subterfuge, Investigation, Politics

Initiation: The aspirant studies Sophos philosophy and strategy under an elenchus. To advance to the next step they need to prove themselves a capable strategist, as well as their commitment to self improvement and acting Wisely. This is normally done by the mentor sending them on missions meant to test their ability to solve increasingly more complex moral dilemmas without committing Acts of Hubris.

When the elenchus feels the pupil is ready, they ritually prepare a place of Astral power (Hallow, Demesne, Synese, etc) with stoic symbols, such as transforming it into a reproduction of the Stoa Poikile, adding paintings and vases depicting the stoic virtues or bookshelves containing the works of Plato, Socrates, Zeno of Citium, etc. Common to all of these are a pyre at the center of the room surrounded by broken chains (representing Prometheus, forethought, intelligence in the service of the common good, unbroken by the chains of tyranny) and an image of Metis (the mother of wisdom and deep thought).

Once the pyre is lit, the elenchus starts to question the aspirant to clarify, articulate, explore and comprehend their approach to magic. Common topics include discussing the origin of their Shadow Name, their reasons to join the Legacy, their mistakes, lessons learned and goals. The dialogue acts as a meditative trance into their Oneiros, the room gradually shifting as images related to the discussion become ever more vivid.

At this point the elenchus can no longer be found, the aspirant's goetia will take over the test. They will confront the mage with their failings, fears and apprehensions. The only path forward is for the mage to become masters of themselves. Giving into complacency, hubris or apathy ends the ceremony in failure, which they may attempt again at a later date.

Should the aspirant pass the trial, then their Daimon will come to them, explaining the purpose of the test and letting them sit on the throne of a philosopher king, at which point they wake up with the ceremony completed.

Observation: For inspiration, watch the Shadow Raiders episode called The Ascension, Jade's trial is a perfect example. I recommend watching the whole series anyway, the story is timeless. Another good example is the Tomb of Ludo Kressh in Kotor 2.


Organization: Strategists can be found anywhere the Arrow needs to pull off a complex operation, coordinating the efforts of the Ungula Draconis for maximum efficiency. Legacy members also have a proclivity to research new strategies for the Order, debating new tactics, testing them and drilling Talons in them.

Students and mentors tend to develop a strong friendship, often discussing any conundrums they find themselves in, as well as peer reviewing their current plans.

When their duties permit, Sophos tend to gather in the Legacy's Astral realm, The Stoa. It is said many Strategist at rest keep honing their skills within its halls.

The Stoa is in equal part academy, intelligence agency and fortress. Here the Stoics seek to coordinate their efforts. Great debate halls cover a plethora of quandaries. Sophos lecture on their experiences and on strategies both old and new.

In the archives data is consolidated, securely stored and catalogued. By providing members with a wealth of philosophical texts, strategic writing and intel, they hope to better arm them to carry out their duties. Archivists are also charged with creating backups, so that the Legacy may survive even a siege of The Stoa.

The strategy rooms serve to both provide a secure communication channel and coordinate efforts. This is a common place to find Enchiridions preparing to launch operations. While the Sophos don't hold a formal hierarchy, they tend to quickly organize based on meritocracy, ceding leadership according to expertise.
Theory: The ultimate warrior is one able to consolidate the roles of strategist and sage to become a philosopher king, drawing out greatness from all those who stand with them.

Power leaves no contribution without a virtuous heart to wield it. Thus the ultimate warrior is a sage, perpetually seeking to cultivate the self. Their path is one built by laying virtue upon virtue. While they understand that humans are able to live alone, they acknowledge they are strongest together and endeavor to enrich their community.

This is achieved by seeking the path of Aretê, excellence of self born of a drive to surpass themselves every day. Magic is the crucible that tempers them on this endless journey.

However, those lacking Wisdom will always leave loose ends to tangle themselves and all those who surround them.

Wisdom is achieved through strategy. By reading a situation deeply and accounting for all factors, a warrior is able to reach an efficient and ethical solution every time. So it is that an enlightened strategist is one who has declared war on Hubris.

Seek to refine the self with each experience, master the arts of the philosopher king and secure ever greater victories for the Awakened.
Magic
"If you know the enemy and know yourself, you need not fear the result of a hundred battles. If you know yourself but not the enemy, for every victory gained you will also suffer a defeat. If you know neither the enemy nor yourself, you will succumb in every battle

Victorious warriors win first and then go to war, while defeated warriors go to war first and then seek to win"

- Sun Tzu
Ruling Arcanum: Mind
Yantras: Strategy or debate room (+1, +2 if it was decorated with Stoic symbols and ritually dedicated by a Sophos), breaking down a spell's use with propositional logic (+2), making a plan (+1, +2 if planning with a group), playing one's part in a plan (+1, +2 if its of one's own making), first time using a tactic on a target (+1, +2 if it was developed by the mage themselves), quoting a famous strategist or philosopher (+1), philosophical or strategic document (+1, +2 if its a published and innovative document authored by the mage themselves), representation of a current strategy such as battle maps, chess boards, a simulation, strategy journal or holographic display (+1, +2 for those personalized to represents key participants), spell will be used in accordance with one's Virtue (+2, +3 if it will let them fulfill it).
Oblations: Participating in a Socratic dialogue, analyzing strategies or foes, studying
or debating philosophy/strategy, developing a new philosophy/strategy or tactic, teaching others, training mindfulness, leading a strategy meeting,
playing a strategy simulation; preparing contingency plans, fulfilling one's Virtue.
Attainments
First: Syllogistic Diairesis
Prerequisites: Initiation
The Sophos knows that a strategist may be called to serve all sorts of different social roles. In order to attain Aretê, he must be quick to grasp the nuances of his duties. This Attainment allows the Sage to look at anything than can considered a plan in the broadest sense (a wedding plan, a script, a ransom letter, a conspiracy board, a case file, etc) and instantly use propositional logic to break down its purpose and all components required for it to succeed. These insights are so potent that should the analysed plan be used against or in direct opposition to the desires of the Sophos (or anyone they shared them with), it reduces the plan's equipment bonus by [Mind], to a minimum of zero.

When used against a plan that is being supernaturally obfuscated (a diary with writing that flees, an astral record with mental static, etc) the Stoic scores [Mind] automatic successes in the ensuing Clash of Wills. This can also be used by the Sophos to deconstruct any plan he remembers. Reach is assigned to instant use.
Optional: Time 1
The mastery of Hormê, the proactive drive, requires not only having the will to act but also choosing the best moment to take action. By taking a moment to strategize, the Sophos can make the most of his next move. This replicates the spell Perfect Timing, granting a bonus of [Time] dice to the next instant mundane action. Reach is assigned to instant use.
Second: Mólis Oikeiôsis
Prerequisites: Mind 2, Patient, Academics 3
When faced with the conflict inherent to the cosmos, an enlightened strategist must act with deliberation. Through Oikeiôsis, the familiarization with the thought and goals of others, the Sophos is able to incorporate their actions into his strategies. Thus he is able to plan the most Appropriate Acts for a situation, for Oikeiôsis is the beginning of justice. The Sophos replicates Mental Scan, with Reach assigned to instant use, sensory range and reading surface thoughts. If the questions being asked are about a plan, tactic or strategy, this Attainment bypasses the target's Withstand rating.
In case the target's mind is supernaturally shielded, the Sophos gains [Mind] automatic successes in the ensuing Clash of Wills.
Any plans uncovered can then be deconstructed by the first Attainment.

However, the rampant pursuit of self gratification runs counter to this principle. Should the Sophos fulfill their Vice, they become unable to use this Attainment for the rest of the scene. In addition, if they obtain the Vice-Ridden merit, this Attainment becomes unavailable until they remove the additional Vice.
Optional: Time 2
A plan is ultimately a complex propositional logic theorem, the more premises one has available, the more solid the proof that can be constructed. The Sophos replicates the Divination spell, with Reach assigned to instant use and sensory range. It can answer more than yes or no questions, but this Attainment can only be used to ask questions related to a plan, tactic or strategy. In case the target is supernaturally shielded against scrying, the Sophos gains [Time] automatic successes in the ensuing Clash of Wills.
Third: Chalarí Apatheia
Prerequisites: Mind 3, Eidetic Memory, two dots in a second Skill among the optional prerequisite Skills
To master a battlefield, a Sage must be able to rein in his passions, to keep focused on the grand strategy even as they tackle complex problems and account for every detail, to act with Apatheia. This functions as a broader version of One Mind, Two Thoughts which permits any two Mental or Social actions to happen simultaneously, whether they are Extended or Instant. Reach is assigned to instant use, advanced duration and being able to do any two Mental or Social actions at once.
Optional: Time 3
The Sage infuses his strategies with the virtue of Sophrosyne, planning with temperance, moderation and self control. Whenever they are appended to a plan, they are able to Hang a number of spells equal to the equipment bonus of the plan. They can be triggered individually and conditional triggers can be applied to each one at no cost. These spells do not take up spell control until the Hung Spell is released and it costs no mana to hang spells. The Attainment and any spells remaining Hung end immediately after the plan definitively succeeds or fails. Reach is assigned to instant use and advanced duration.
Fourth: Askêsis Andreía
Prerequisites: Mind 4, Good Time Management, Academics 4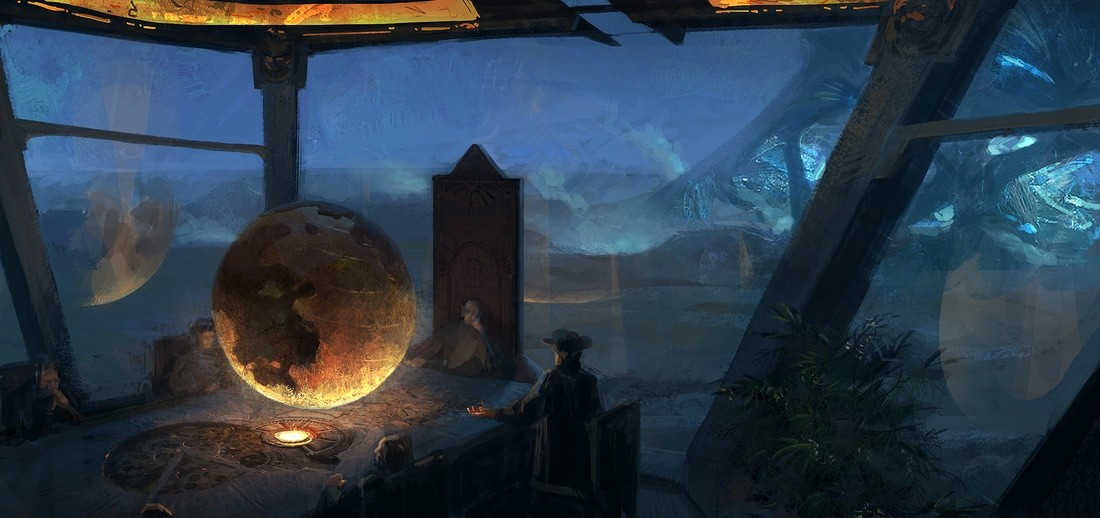 The Sophos learns to extend the Aretê of his soul to his Plans. By spending a point of mana and a scene perfecting a plan (brainstorming session, stand-up meeting, war council, etc), the Sage is able to grant it both 8-again and rote quality, each with a pool for affecting [Mind] mundane rolls. This lasts a week and any participants in the plan can use one of these actions when doing their part. Reach is assigned to advanced duration and granting rote quality.
Optional: Time 4
Sometimes the only way to seize victory is through bold strategies. By spending a point of mana while they are appended to a plan, the Sophos is able to Hang a number of Rewrite Histories equal to the plan's equipment bonus. They can be cast and triggered at any time during the Attainment's duration and they end when it does.

It can be used on operatives, enemies, equipment, anything so long as the use contributes to the plan. Temporal Sympathy and conditional duration can be used for them individually (a condition can be set for both the Hung Spell and one for the Rewrite History). Should the Sophos Fate 4, they can direct the destiny of the subject to suit the needs of the plan, allowing the optional Reach effects to be used as well.

The Attainment and any spells remaining Hung end immediately after the plan definitively succeeds or fails. Reach is assigned to advanced duration (for both Rewrite History and Hung Spell ), a total of one point of mana is used to pay for Temporal Sympathy, conditional duration and Time in a Bottle (truncated to one mana due to Legacy rules).

In addition, having honed the Episteme of strategy to sublime heights, the Sophos becomes able to quickly intuit the best ways to perfect his plans. This allows the primary Attainment to receive the benefit of Time in a Bottle, allowing it to be cast instantly. The total cost remains at one mana ( the expenditure being truncated in accordance with Legacy rules).
Fifth: Sophia Katorthōmata
Prerequisites: Mind 5, Common Sense, two dots in a third Skill among the optional prerequisite Skills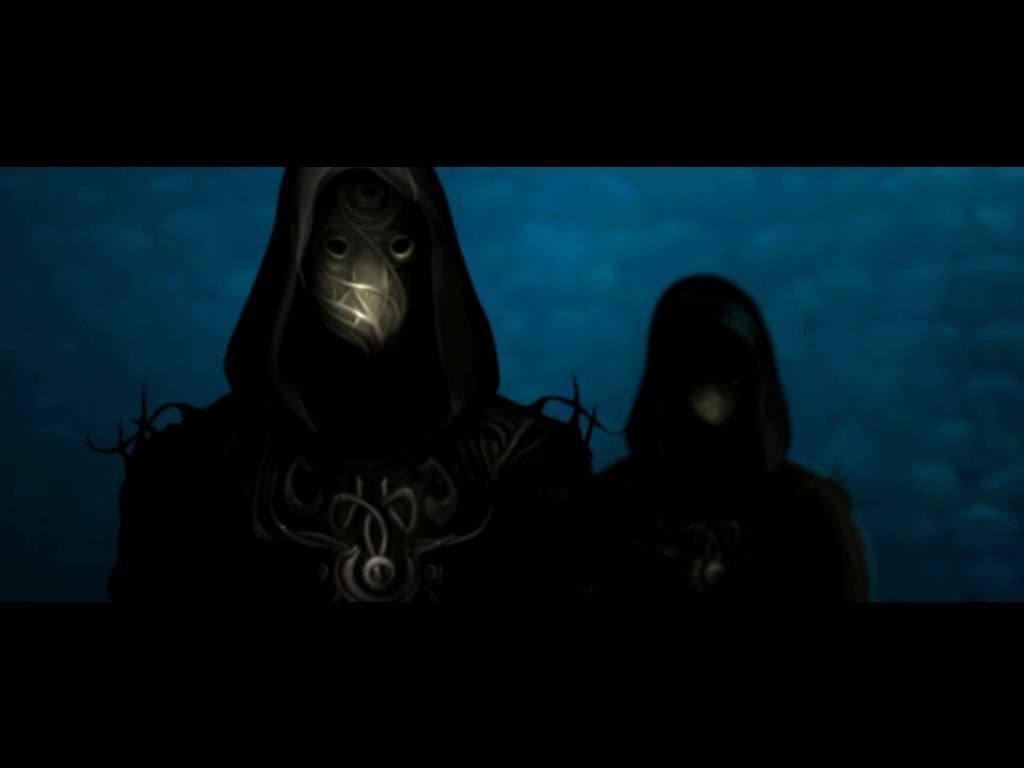 The Sophos embodies the Truths of enlightened strategy and is able to issue them forth from their soul. By spending a point of mana, he may create goetic embodiments of Wisdom, called Metisides. Reach is assigned to advanced duration and mana is used to activate Time in a Bottle.



Metisides are Rank 2 goetia created as per the rules of Psychic Genesis and with maximum stats for their Rank. They are created to be perfectly in tune with the Sage's soul, automatically having a Familiar bond that can resist even a rise in Rank. Anyone other than the Sophos who attempts to control the Metisides or affect the Familiar bond triggers a Clash of Wills where the Sophos scores [Mind] automatic successes.

However, the Truth of these beings is entirely incompatible with the most heinous acts of hubris. Rather than possessing a Ban, should the Sophos perform an Act of Hubris of Falling Wisdom, then this Attainment ends at the conclusion of the current turn, all Metistides vanish and it becomes unusable for the rest of the scene. While the philosopher king can use certain methods to escape soul damage (such as Masques), these Falling Wisdom Sins contradict his soul's nature on a fundamental level and cannot prevent the Attainment from deactivating.



The foundation of the stoic Truths lie in the state of the soul itself, in Wisdom and self-control. While Enlightenment is a noble goal, pursuing it is not required, but a grasp of everyday Wisdom is. Should the Sophos ever degenerate into Fallen Wisdom, he loses the use of this Attainment. Returning to Understanding Wisdom restores its use.





Additional attainment feature:


A strategists is ultimately a warrior, one willing to sacrifice everything to champion his causes. By spending a point of mana, the Sage is able to manifest a specialized type of Metisides, called an Enchiridion. It that has an exact copy of his mind, is Rank 1 and has no Influences. But it does have one Numina: the ability to remove the soul of the Sophos and store it within itself. Should the Sophos die before this Attainment expires, the Enchiridion holding his soul becomes an independent (Lasting) Rank 5 goetia with the Ban "cannot perform any Act of Hubris of Falling Wisdom".

The Enchiridion goetia has maximum traits and Numina for his Rank, but instead of normal Influences, it has the Arcana of the Sophos, at the same level as they did, fueling them with Essence instead of mana (like a Daimon, but can use them outside the Astral as they were created using an independent soul). 5 of its Numina are the Sophos' Attainments, except it cannot create Enchirideons (but it can create Metisides). Its Bane depends on the Sophos who created them, sometimes it reflects a personal failing, other times it reflects the way they died or breaking an oath the mage found vital, but there is a lot of variety, every case is different.

This Attainment can only be used by the Sophos' own free will and is subject to the same duration and conditions than the Mind one. Therefore, performing a Falling Wisdom Sin will leave the soul floating wherever it was. The Sophos can still come back and reclaim his soul before the Attainment ends, but as this is a technique normally used as a last resort, it is exceedingly rare.

Optional: Time 5
A master strategist knows that no plan survives contact with the enemy, to succeed one must improvise as well. The Sage elevates this art further through the mastery of Ataraxia, the tranquility of mind needed to act in a Wise and responsible manner. By spending a point of mana, the Sophos is able to imprint this tranquility onto the fabric of Time, creating time to plan, prepare, heal, resupply and come back to turn the tide. The Sage replicates the Temporal Pocket spell, with Reach assigned to advanced duration and mana being spent to activate Time in a Bottle.